Vaya Drynk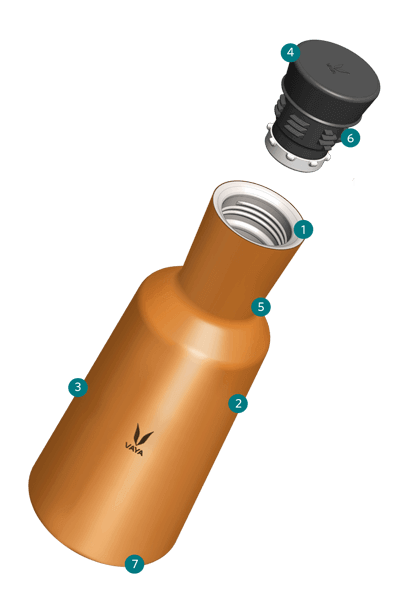 Stainless Steel Pitcher for Serving
Vacuum-insulated, double-walled body
High-quality 304 Stainless Steel
Keeps Beverages 48 hours hot or cold
BPA-free materials
Narrow-neck for easy holding and pouring
Flow-control lid
Anti-skid bottom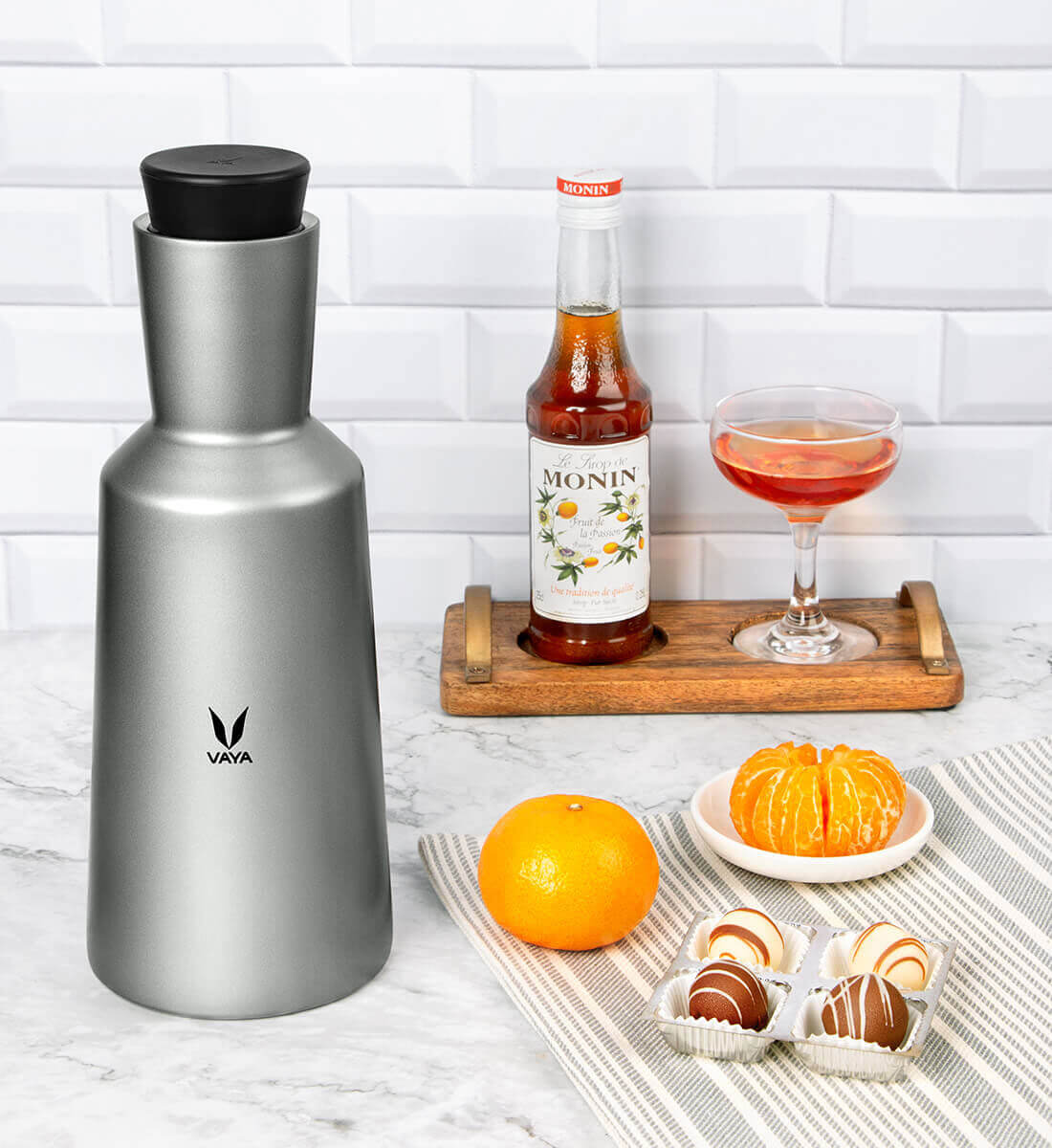 Introducing Vaya Carafe
Vaya Carafe is a double-walled, stainless steel pitcher that's great for serving beverages. It has a capacity of 1200ml and keeps beverages hot/cold for up to 48 hours. It is designed with a flow-control lid that lets you pour beverages without opening the lid completely.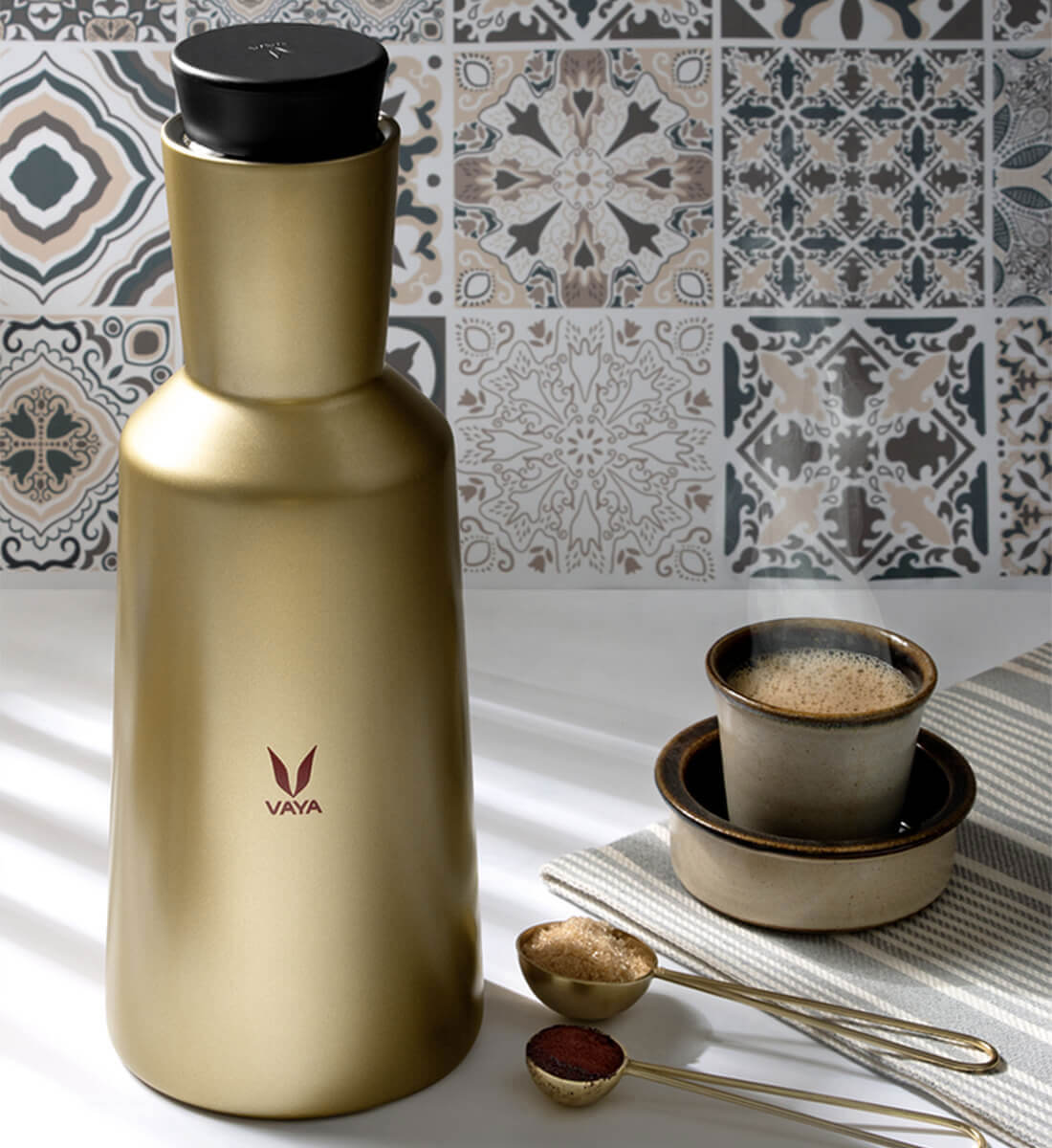 Super Hot. Super Cold.
Engineered for ultimate performance, Vaya Carafe keeps the beverages of your choice, hot or cold for up to 48 hours! Be it your favourite brew or freshly squeezed juice, Vaya Carafe seals in the freshness and stores your beverages till they are ready to be served, either super hot or super cold!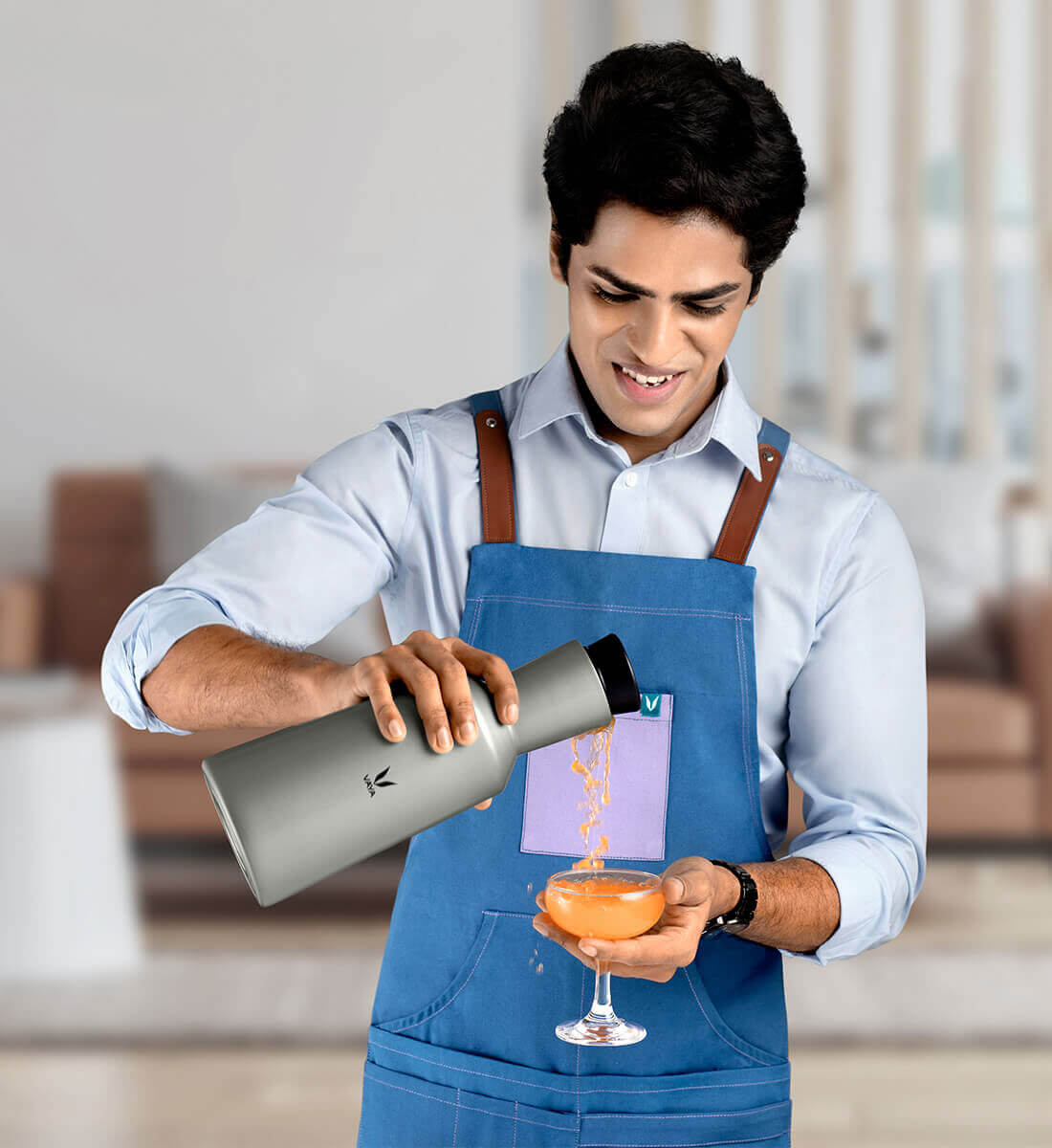 Flow Control Lid for Measured Servings
With Vaya Carafe there is no one way of pouring your beverages. The Carafe lid is designed for incremental opening to allow smaller servings of beverages. The narrow neck of Vaya Carafe makes it easy to hold and pour. Vaya Carafe holds 1200ml of liquid and is perfect for water, coffee, chai, milk, iced tea, herbal infusions, cold-pressed juices, mocktails, cocktails and even your favourite drinks!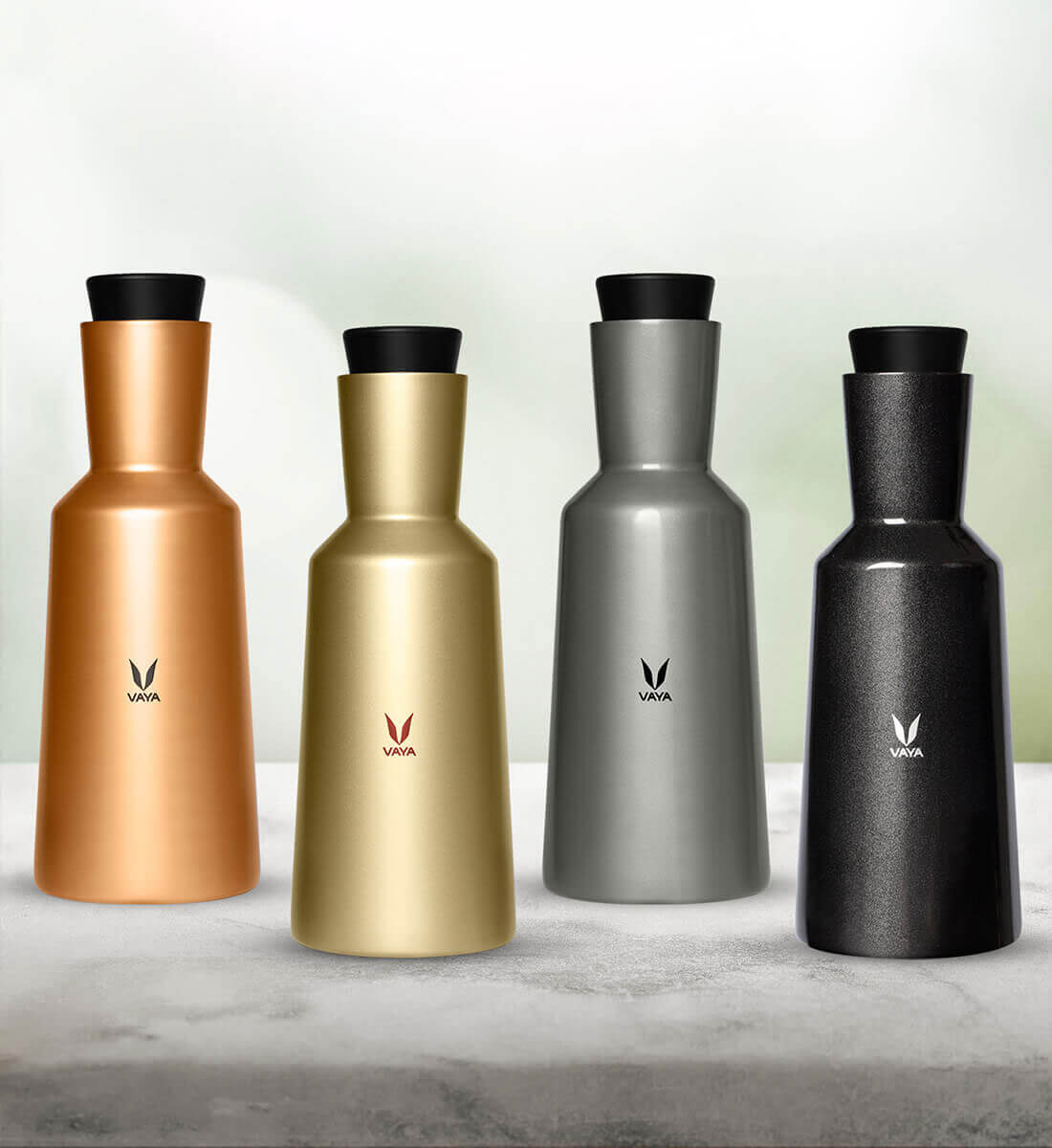 Sleek Design. Classy Colours.
Vaya Carafe offers you the best of all worlds. Not only does it deliver on performance, it is also designed with both safe and BPA-free materials. Made with high-quality 304 grade stainless steel, Vaya Carafe comes in an array of classy colours.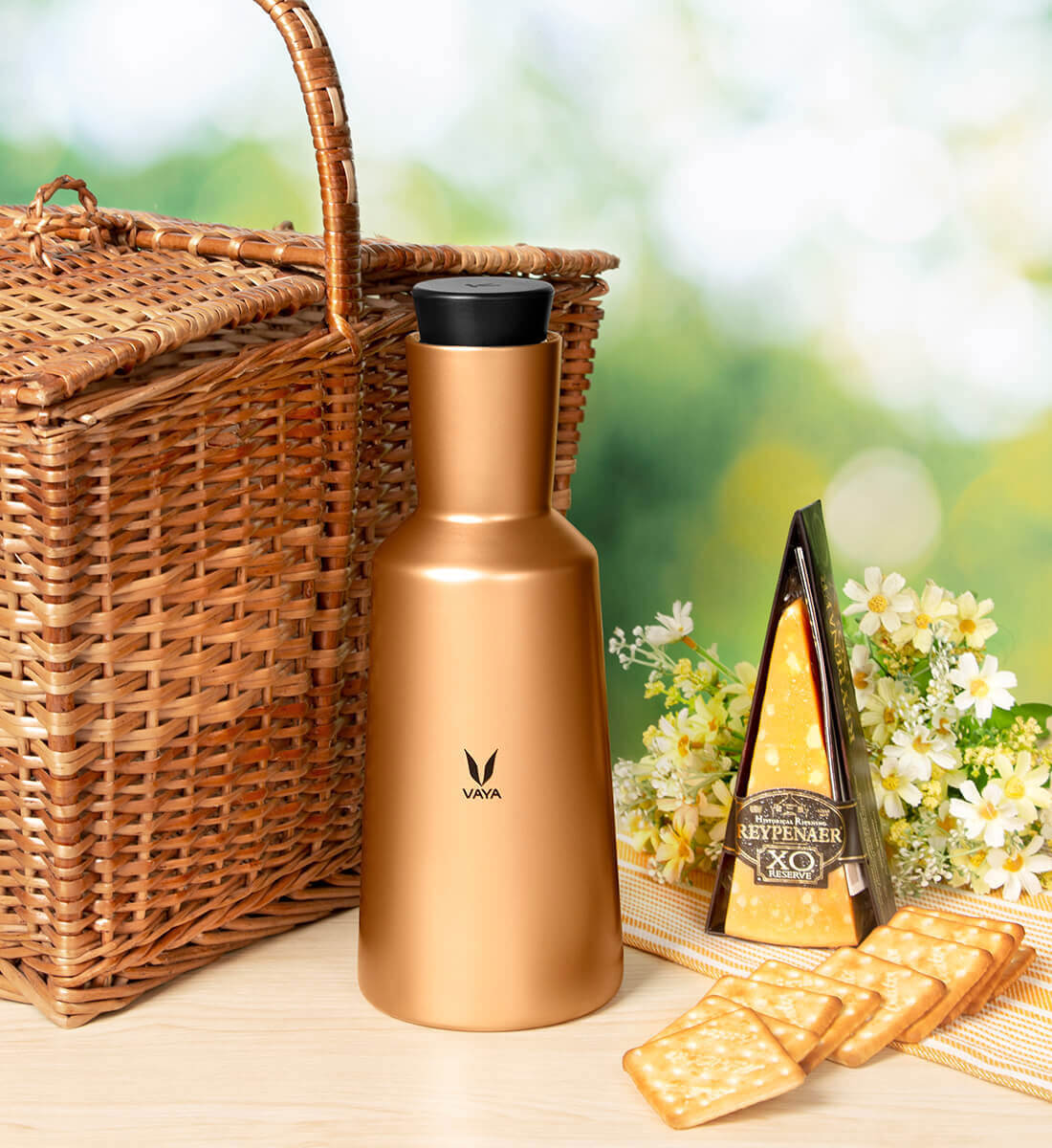 Perfect for Picnics!
Vaya Carafe is the perfect pitcher to carry to picnics, long journeys or a weekend drive. With its beautiful design that makes it both functional and sleek, Vaya Carafe looks like a million bucks wherever you place it or take it!
Get your Vaya Carafe Now!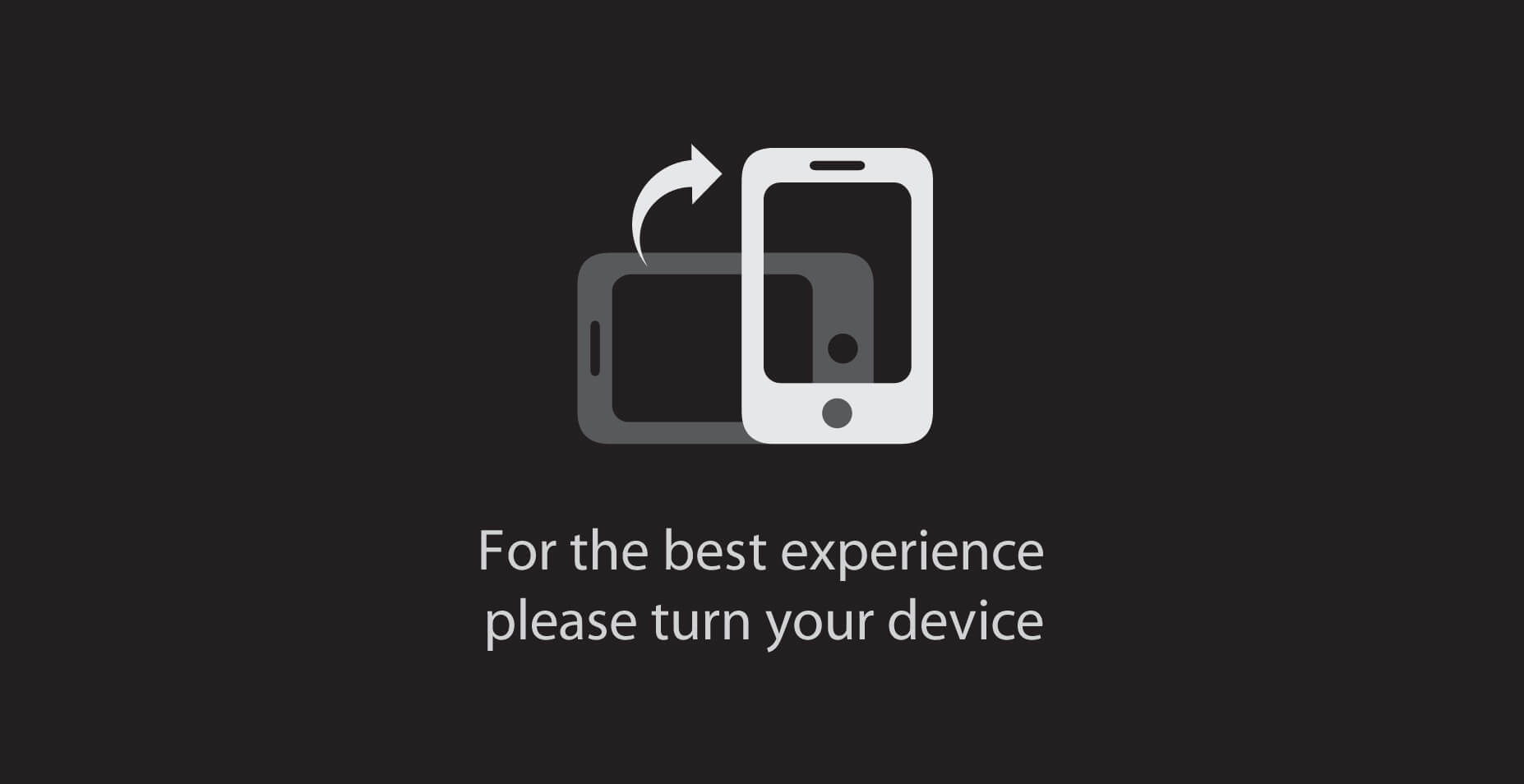 Filter not applied - requested Filter combination unavailable.
Delivery : Ships in to
Sold by :
Country of Origin :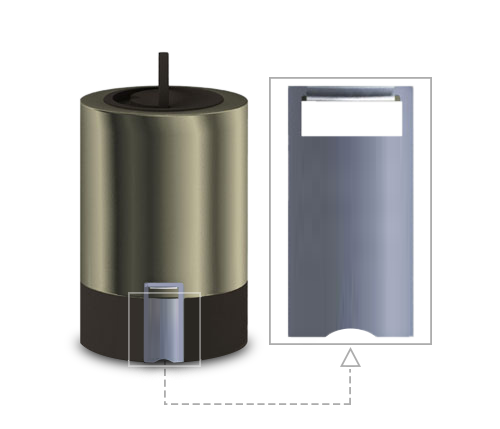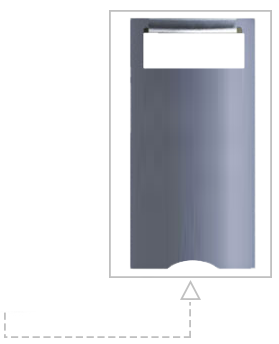 Name here
Up to 9 characters